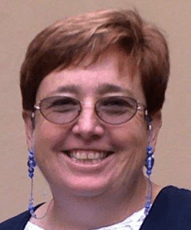 Trudie Oates, the founding member of our company has 20 plus years of experience in the Occupational Health and safety industry. She is supremely qualified in the field and was a finalist in the Trade and Industry Women in Business Awards in 2011.
Trudie's knowledge in the Occupational Health field has resulted in her becoming a sought after consultant on many construction and other projects.
Occusure has been in business for 20 years and comprises a team of trained Occupational Health Practitioners.
Occusure specialises in mobile occupational health services, but also staffs several on-site clinics which offer primary medical, trauma and occupational health care.
Occusure also offers paramedic and ambulance care on selected mining sites, where round the clock trauma care is required.
High-class specialists are ready to help you at any time!
To promote a healthy, sustainable workforce by providing a cost effective, best practise Occupational health service to clients.
In support of our core values our staff guards the dignity of clients and their employees, with integrity and honesty always. Quality care and professional excellence are a passion.
All Occusure employees are committed to our core values:
Ethical professional conduct
Integrity
Achieving a balance between health needs of employees with the mandate of our clients
Chronic illness management
Ensuring correct placement of the worker to ensure maximum productivity
Holistic health care
Maintaining good client relationships
Occusure's main objective is to provide holistic health care in the workplace to allow people to remain productive members of society.
Occusure has an in-depth knowledge of the needs, constraints and challenges facing our clients because our mobile teams have operated in various fields of industry.
Occusure enjoys a formidable reputation in the Occupational Health field; the close association between the mobile and fixed teams puts us ahead of other Occupational Healthcare service providers in South Africa
Broad based Black economic empowerment
Occusure is committed to empowering all South Africans and has set objectives to this end.
Every effort is made to advance employees from within by internal and external training programmes.
Occusure is a fully empowered Level 2 contributor in respect of the B-BBEE Amendment Act No. 46 of 2013, with a 125% procurement recognition level.
Occusure is registered with the Health and Welfare SETA membership number L900736515
We have the best specialists of the country
Contact us in any suitable way and make an appointment with the doctor whose help you need! Visit us at the scheduled time and get your treatment.
I just wanted to send you an e-mail to let you know how absolutely fantastic your staff and service is! I cannot tell you how grateful I am to deal with such pleasant, helpful ladies – and the sisters who do such a great job! Nothing was (or is) ever too much trouble!
Working with people of this caliber, diligence and professionalism make life much easier for management in emergency situations
Risk Manager Keaton Energy Holdings
Thank you for the good service that you rendered for Pikitup.
Coming to our clinic, people may be sure that they trust taking care of their health to real specialists.